Snow Plow Truck Repair in London and Area
When snowfall finally hits London, Ontario and the 401 truck routes it can take you by surprise. Don't get caught with a grounded snow plow and winter service vehicle fleet when it matters most. It's never too early to start your service checks or outfit your snow plows for the upcoming winter season.
Mobile Snow Plow Truck Repair Specialists
Remember, the condition of your fleet from regular parts such as brakes, engine, and transmission to specialty parts like the plow blade and cover plate is crucial to the success of your winter season. At Patrick's Mobile, we know winter service vehicles and plows take heavy snows head-on and can help you work quickly and efficiently to make your parts and service our priority.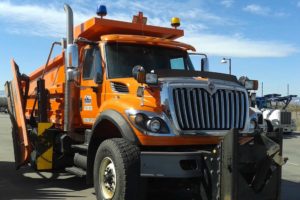 1
Visit Patrick's Mobile Online!
2
Fill Out Our Contact From To Book Truck Transmission Services
3
Give Us A Call Or Activate Online Chat

Cutting Edge, Cover Plates and Connections

We Service New and Old Plows!
Preventative Maintenance and Pre-Trip Inspections
Cutting Edge Blade, Cover Plates and Connection Maintenance
The cutting edge and cover plate are the most crucial components of your snow plow rig and also something that needs regular inspection and maintenance. The cover plate protects the main plow that is doing the cutting or breaking of compact snow, ice, and debris and is also designed to skip over street fixtures such as manholes, covers, and potholes.
How do we handle blade and plow connections? Older model plow connections include a chain hoist which should be free of rust or other signs of wear. Preventative maintenance is key. Newer trucks use bolted connections for the mold angle which are also susceptible to wear and need regular inspection. That said, these bolts are quick and easy to replace especially on the go which reduces downtime. We've seen every type of plow connection hitch from Pin Types, Quick Hitch or Pin and Loop Style.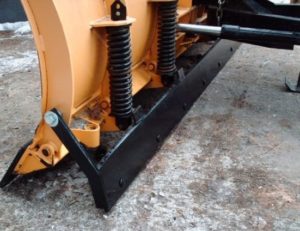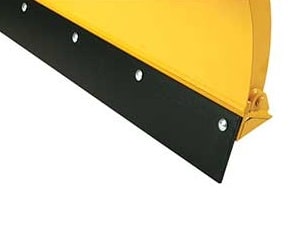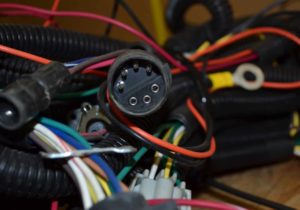 The carbide or rubber blade cutting edge can wear rapidly depending on job volume and the environment. This tip starts at a one-inch dimension and can become brittle exposing. Our mobile diesel mechanics make sure to check this crucial part regularly, making recommendations and changing out your snow plow blade if necessary.
Finally, we make sure your mold is undamaged holds a secure connection and can maintain its plow angle. Your blade angle should be ideally set to a 22 to 23-degree angle depending on truck weight. Newer model trucks require a higher blade angle sometimes approaching 90 degrees as the materials in the blade and the vehicle chassis are lighter overall. An offset blade combined with regular wear can seriously damage your truck leading to at least a full day downtime.
We Also Offer Snow and Ice Cleaning
on Straight Trucks and Cargo Vans!

Snow and Debris Clearing
Don't let snow and debris buildup present a danger to yourself and other commuters.
Call us now!

Ice Cleanup and Removal
Ice buildup on your vehicle can cause unsafe driving conditions. It can also endager other drivers.
Get in touch today!
Book Your Snow Plow Truck Repair Now!