Snowstorms, heavy rains, and accidents push truck drivers to the limit on the 401. These drivers know better than anyone that closure is not an option on Canada's busiest highway system, which is why no one should forget the first responders, heavy rescue crews and maintenance teams who also put in long hours on the road. It's up to these teams to keep the routes open through the worst of the winter driving season.
If you want a glimpse at all the work necessary to get us through the winter, we highly recommend a show on Discovery: Heavy Rescue: 401. It's a hit all over the world – not just in Ontario, but around the world – and gives a little glimpse of what mobile trucking crews like ours have to deal with in winter.
What Is Heavy Rescue 401?
Heavy Rescue: 401 is a spin-off of another great show, Highway Thru Hell. Since 2016, it's been following the efforts of tow truck drivers, emergency workers and police officers who work tirelessly to keep Ontario's famous (or infamous) 400-series highway network open for business.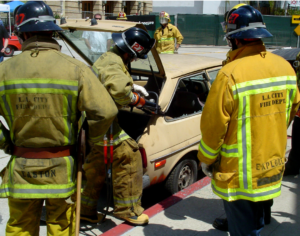 The show looks at major tow operators, rescue teams, and maintenance crews working from Sarnia to Barrie, following their work day and night. We love following the cast of heroes at the show's centre – Gary, Sonny, Kevin, and the rest of the crews and leaders – as they safeguard this trade route with the United States and keep it from grinding to a halt due to the weather.
It's riveting TV, no doubt, and we know that if you're in the transportation industry, you'll agree. But Heavy Rescue: 401 is much more than another reality show (and everyone knows there are too many of those). It's an inside look at a part of the industry people used to never see and still often take for granted.
Why Is Heavy Rescue 401 Our Favourite Show Right Now?
While the series tells the stories of a handful of operators, it reflects the lives of thousands of people who work tirelessly to keep Ontario's highways open and safe. Whether it's clearing snow or big wrecks, it all rests on technology and expert know-how.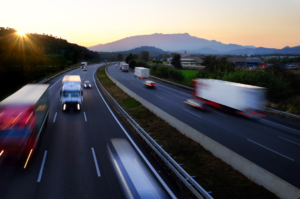 When disaster strikes on these roads, the pressure is on to get them cleared and reopened. Heavy Rescue: 401 shows not just the work that goes into clearing these roads but reflects the stress behind all the work of responding to incidents. While they cut it down to fit the show's run time, the filmmakers still manage to paint an accurate picture of the daunting task of clearing a road through the worst situations.
Heavy Rescue: 401 is a great documentary series that reveals just what it takes to run one of the busiest highways in North America. We're not the only fans – in 2017, it became the most-watched premiere in Discovery's history, taking in more than 3 million viewers. We recommend you watch this excellent show and see why people keep tuning in for yourself!
https://www.patricksmobile.ca/wp-content/uploads/2021/11/car-accident-e1638209647436.png
720
1080
Content Team
https://www.patricksmobile.ca/wp-content/uploads/2018/03/PatMobile-Logo.png
Content Team
2021-11-25 11:27:32
2021-11-29 13:23:07
Heavy Rescue 401: Why This TV Show Is Our Fave!