Whether you're an independent driver or managing a massive fleet, you're going to need to make truck repairs. Who should you trust to do this work? Many people out there are offering quality services at low prices, but what are they really selling?
The best decision you can make is to examine the credentials of the person performing your repairs. You should only hire certified technicians when you need a truck or trailer fixed, and here's why!
Certified Truck & Trailer Technicians Have The Right Training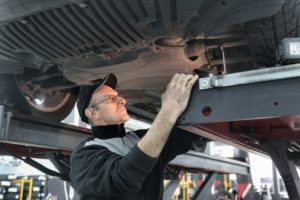 When your truck and trailer need repairs, it's not time for cutting corners – you should only entrust your equipment to someone who has proved they can do the work. The know-how behind truck and trailer repairs is much different from other forms of mechanic work, and they require a different mechanical specialty than cars, pick-ups, and SUVs.
Both truck and technicians have to go through specific training to earn their professional certifications. For Truck Technicians in Ontario, the Journeyman Certification they need is Truck and Coach Technician (310T). Every technician on the Patrick's Mobile Truck and Trailer Repair team has their 310T certification, meaning the person meeting you on the roadside will know what to do!
Certified Truck & Trailer Repair Technicians Have The Right Equipment
Can the person you trust to do your repairs do everything? Not all trucks and trailers are alike, and even the same rig can have equipment made by different manufacturers. Certified truck and trailer repair technicians are always equipped with the latest diagnostic equipment to get you back on the road without delay. Technicians have to carry the tools that let them service every brand they might encounter.
Certified Technicians Bring An Unrivalled Quality Of Service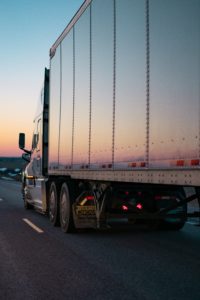 Your truck or trailer won't need repairs only when it's convenient for you – they could need servicing at any time. Truck drivers spending all their work time in the cab often require necessary help on the side of the road. It's why they should only trust people who have made their career out of fixing trucks and trailers full time.
Heavy-duty truck repair specialists have spent all of their training time learning how to work on semi-trucks. They are also more adept at diagnosing the problem. Not only are they familiar with the engines they're working on, they know the likely cause of your truck or trailer's problems.
Certified Experts Can Save You Money
Imagine paying a small amount for maintenance each week, only to find out there's a problem like your tires are under-inflated. You have a blow-out and have to wait for roadside assistance, putting you behind schedule and costing you more money. Had you gone with a specialist, you could have avoided the problem altogether.
Once you hire a certified technician, you'll understand right away why you can trust them to do the repair work. Their expertise and professionalism in the face of even the toughest challenges is the best reason why. After the job is complete, the positive effects go further than this one meeting – by preventing future repairs, you'll save a lot of money!
https://www.patricksmobile.ca/wp-content/uploads/2021/08/Patricks-mobile-–-transport-truck-technician-–-featured-image-scaled.jpg
1707
2560
becca
https://www.patricksmobile.ca/wp-content/uploads/2018/03/PatMobile-Logo.png
becca
2021-08-18 14:35:35
2021-08-23 12:24:00
Why Hire A Certified Truck Or Trailer Repair Technician?