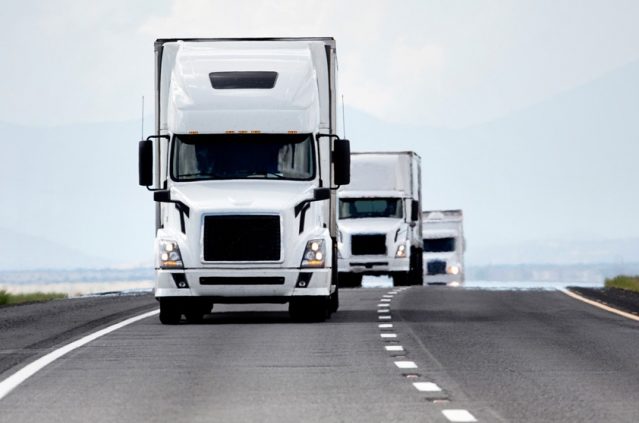 Fuel is one of, if not the largest operating expense in trucking. The amount of fuel varies per truck, but a semi-truck can hold between 800 and 1000 litres of diesel. This fuel is pumped into dual tanks that sit on either side of the tractor, giving them the name "saddle tanks." They make sure that the weight of the amount of fuel is balanced. 
If the average is roughly three kilometres per litre, it will be 3,000 kilometres before refuelling is necessary. But when you're driving 60 hours a week over seven days, that can be a lot of refuelling. If we use an average diesel fuel price of $1.20 (the average at the time of writing), this means that it can cost more than $1200 to fuel up just once. For a large fleet, this is tens of thousands of dollars per month, so who is paying at the pump?
The Fleet Or Fuel Card
It's not all the same for everyone Independent truckers, of course, have to pay for their fuel, but most truckers have their fuel expenses underwritten by the company. Some larger truck companies will make long-term fuel contracts with fuel providers, and many providers make this available through cards with lines of credit. This usually comes in the form of fuel or fleet cards like Pilot and Wex. These cards are provided for the specific purchase of diesel and required services, helping the companies track and pay for fuel without burdening the driver with costs.
Small business truck fleets and independent truckers can also apply for fuel cards to help manage their expenses. Fleets looking to bring on fuel cards or to change their provider should consider the locations of the pumps (some deals might not make sense based on geography) and the potential for volume-based pricing, which can save you money.
What Happens When The Fuel Card Doesn't Work?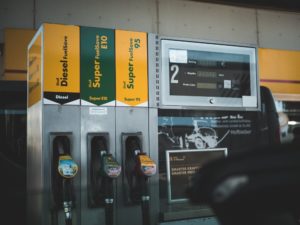 In the United States, where rates have been in flux for several years, the magazine Business Insider reported that some trucking companies have been letting their fuel cards fall into delinquency, leaving their drivers to foot the bill. This is because some companies in the U.S. have struggled with declining rates and loads. When a company paying the fleet to move its goods fails to pay on time, it can mean the trucking companies hesitate to pay their bills on time, too. Many drivers have had to pay their way and get reimbursed by the company.
When it rains in the United States, it usually leaks here. This is because 75% of Ontario's export trade is carried out by trucks. In our country, though, the biggest problem we face is the lack of young drivers. There will be a shortage of as many as 48,000 drivers by 2024, and the average age in the industry is 48. Fleet cards can make trucking expenses more easy to accept; now, we need the drivers to do the work!
https://www.patricksmobile.ca/wp-content/uploads/2019/10/MIT-TruckPlatoon_0.jpg
426
639
Content Team
https://www.patricksmobile.ca/wp-content/uploads/2018/03/PatMobile-Logo.png
Content Team
2019-10-21 12:35:45
2020-08-26 18:21:23
Do Truckers Pay For Their Own Fuel?