The governments of Ontario and Canada as a whole have taken quite a few measures in support of the trucking industry. Some of these supports include classifying trucking as an "essential service" so they can keep driving, reducing weight and municipal by-law restrictions, and allowing goods to continue moving over the border with the United States. 
All this is to keep the delivery of goods going round-the-clock to all corners of the country. However, more can and should be done to help drivers and the industry as a whole.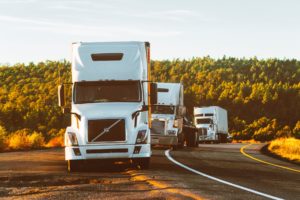 The Federal Government
The Government of Canada listed Transportation as one of the ten "critical infrastructure sectors" that are essential to keeping our country going. As part of the transportation sector, all drivers, dispatchers, maintenance and repair technicians, warehouse workers, truck stop and commercial vehicle inspection station workers, rest area workers, and other occupations within trucking will stay open with support from the provinces.
While the government tightened the Canada-U.S. border to prevent the spread of COVID-19, it remains open for trucks taking shipments between the two countries. Transport Canada has even issued a letter that identifies trucking workers as essential, signalling to authorities that they can move freely. Thus far, new quarantine rules have not affected truckers going to the States and coming back into the country, though border officials are asking drivers more specific questions about their potential exposure. Truck drivers who show no signs are not required to self-isolate themselves for 14 days because they crossed the border, but they will need to enter a 14-day quarantine if they show signs of the virus.
The federal government has also released guidelines for drivers and dispatchers to follow. On April 15, the Public Health Agency of Canada advised that drivers crossing into the United States must wear non-medical face masks.
The Ontario Provincial Government
Because each province has different requirements, Ontario has had some more leeway to help support trucking during this time of economic uncertainty. To keep up the movement of essential freight and supplies during this emergency, the Ministry of Transportation exempted certain commodities from the federal Hours of Service and Reduced Load Periods as issued by Transport Canada across southern Ontario.
The 24-hour laws have also overruled restrictions of municipal noise by-laws and allowed for the extension of driver's licences, Commercial Vehicle Operator's Registration validations, and other products that expired on or after March 1, 2020.
The province is trying to provide more safe places for truck drivers to stop and rest by keeping all 23 ONroute plazas open for take-out, grab-and-go, and drive-through services. As well as keeping these rest stops open, they have also set up portable washrooms at 32 truck inspection stations so trucks have a place to stop and rest safely. To make these rest stops easier to find, Ontario 511 updated its platform to point them out to truck drivers.
More Driver And Fleet Support For The Future
Despite this support, many truck drivers are still finding it difficult to do their jobs and find stops along their routes. Ontario is a big place, and 55 rest stops may not be enough – drivers are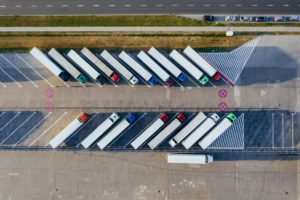 already saying the closures of once-reliable coffee shops are making it more difficult. While it's hard to predict if the slowing of consumption will reduce the number of deliveries, we know the industry is already experiencing a driver shortage. Government action may be able to reduce this and ensure that the industry is stronger than ever once the pandemic has subsided.
The changes are also taking a toll on how drivers do their job, too. The Toronto Sun reported on March 30 that many truckers were experiencing difficulties at loading and unloading facilities, feeling as if they were pariahs to people they once talked to on a first-name basis. In all of this, it's important to remember that we're all still human beings doing necessary work in difficult times!
https://www.patricksmobile.ca/wp-content/uploads/2020/04/patricks-country-truck-feature.jpeg
1253
1880
Content Team
https://www.patricksmobile.ca/wp-content/uploads/2018/03/PatMobile-Logo.png
Content Team
2020-04-22 12:12:45
2020-08-26 18:21:22
Will The Government Support The Trucking Industry Through Economic Turmoil?