One of the most important pieces of equipment for our team, both in the shop and out in the field, is the scan tool. The on-board diagnostics or OBD system is the truck's ability to self-diagnose and report. It informs the driver of problems through dashboard alerts, but these are often just general messages. Scan tools help the mechanic pinpoint the exact problem.
But we can't just plug in the same tool an auto mechanic would use. Heavy-duty trucks have bigger, more complex engines, and thus they need the right scan tool to meet their diagnostic needs.
What Does A Scan Tool Do?
Almost every vehicle is now equipped with truck and trailer diagnostic ports. These are also known as OBD ports, and they allow mechanics to run OEM vehicle diagnostics on all truck models through access to data from the engine control unit. An auto-scanning OBD device is used to receive data codes along with other info regarding the car's general health.
The scan tool gives us access to the braking systems, airbags, powertrain data, transmission, body and chassis controllers, as well as the instrument cluster, no matter where you need it. The Patrick's Mobile team stays on top of all the latest vehicle diagnostic applications and regularly runs updates to stay on top of the rapidly changing technology. 
The Best Scan Tools In The Business: Nexas, MaxiSys, and Launch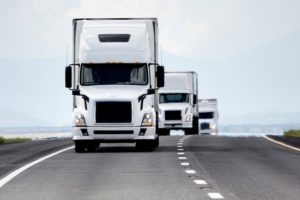 One of the most popular scan tools in the business is the Nexas Heavy Duty Truck Scan Tool NL102 Plus. Nexas is a well-known and reliable maker of diagnostic readers, tools, and equipment. One of the NL 102's best features is the breadth of its knowledge – it can perform engine diagnoses on all passenger cars and other lighter-duty trucks built after 1996 and all heavy-duty trucks in compliance with industry standards.
Another favourite, the MaxiSys Elite, can perform just about every job imaginable on heavy-duty trucks. With comprehensive vehicle diagnostics and analysis and advanced ECU programming, MaxiSys covers more than 80 domestic, Asian, and European truck makes and models. It has several innovative features, including anti-theft matching, oil reset, and SAS reset. It's designed for multitasking and managing workshop operations, helping mechanics keep all the customer information, data files, and vehicle records organized.
A third well-regarded scan tool is the Launch CReader HD Plus Heavy Duty Truck Obd2 Diagnostic Reader. This portable device is very user-friendly, and it works with just about all OBD2 engines as an auto scanner. The mechanic can use it to check O2 sensors, perform EVAP tests, check I/M readiness, and read codes for the transmission, brakes and more heavy-duty truck engines.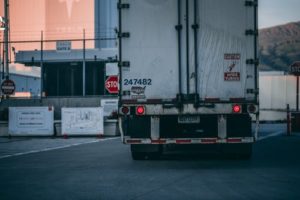 These tools are very important. Only professional mobile diesel mechanics can read and diagnosis truck problems effectively and efficiently with them. The tool is especially essential when your truck breaks down on the highway and you're on a tight delivery schedule. It doesn't matter what make and model it is – we can handle Detroit Diesel, Caterpillar, Cummins, Mack, Volvo, Eaton, Allison, Meritor, Haldex, and Wabco!
https://www.patricksmobile.ca/wp-content/uploads/2019/11/matthew-t-rader-1shWwOrkxEM-unsplash.jpg
2803
4232
Content Team
https://www.patricksmobile.ca/wp-content/uploads/2018/03/PatMobile-Logo.png
Content Team
2019-11-25 14:42:07
2020-08-26 18:21:23
What Is The Best Scan Tool For Heavy-Duty Trucks?