Vehicle diagnostics have a long and useful history, but never have we had more information at our fingertips than with today's tools. Truck diagnostic software can make a huge difference in repair times and truck performance, and our team can diagnose issues almost anywhere. Learn five benefits of truck diagnostic software and how they can help you!
Diagnostic Software Is The Best Problem Solver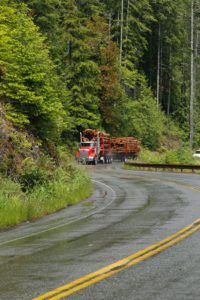 When you take your truck to the mechanic every time a warning light comes on, that money adds up. Truck diagnostic software like code scanners means that it has never been easier to do your diagnostics, wherever you are. The level of guidance the software gives us to run diagnostics and troubleshooting reduces the time you're off the road. 
Heavy trucks can use diagnostic protocols like J1587, J1939 and J1708, meaning trucks can have different pin formats in the diagnostic port than the standard vehicular ODB II. Companies will also provide original equipment manufacturer (OEM) tools to support their vehicles. Once we find the connector, we can plug it in and follow the directions to see what codes have triggered the light on your truck.
Diagnostic Software Lets Us Handle All Makes & Models
It has never been easier to run scans of all heavy truck makes and models. Diagnostic software lets us quickly diagnose all modules on all Class 3 – 8 commercial vehicles, detecting almost every issue on every truck make and model. Most tools now have user-friendly interfaces and many advanced features that make diagnosing problems easy, both in the shop and on the road. 
Truck Diagnostic Software Lets Us Tackle All Serious Challenges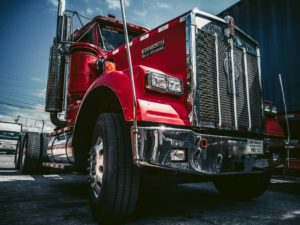 Many drivers have come to ignore the Check Engine light for long stretches. Sometimes this light indicates a not-so-serious problem, such as a sensor being out; often, though, it means the driver shouldn't be going any further without a check-up or repairs. 
Having the tools to read the codes lets us determine the severity of the problem, no matter where you are. Truck diagnostic software can feed live data, eliminate the need to switch between various applications. Fault Guidance displays live vehicle data and access to bi-directional tests.
We Can Run Predictive Diagnostics
Diagnostic software is changing in ways that make it easier for us to predict problems and solve them before they occur. OEMs will collect data from their manufacturer's trucks and feed data into a database with a population of vehicles; they then use machine learning to help monitor the signs and predict failures before they happen. It lets us recognize these symptoms before anything has a chance to fail. 
We Can Save You Money!
Diagnostic testing is the most cost-effective and efficient way of diagnosing a problem in a truck's system. It's a regular part of our toolkit: technicians have the training to use the software, interpret the data, and identify what tests or repairs the truck needs. 
Not all truck diagnostic devices or software are the same. If they have a fleet with many different makes, companies may find it's not cost-effective to have the whole range of tools on hand. Adding the Patrick's Mobile Truck Repair team to your fleet gives you access to all our tools and ensures your trucks run their best at all hours!
https://www.patricksmobile.ca/wp-content/uploads/2021/08/Patricks-mobile-–-truck-diagnostic-system-–-featured-image-scaled.jpg
1703
2560
becca
https://www.patricksmobile.ca/wp-content/uploads/2018/03/PatMobile-Logo.png
becca
2021-08-24 09:42:11
2021-08-24 09:42:11
5 Benefits Of Truck Diagnostic Software