Diesel engines are the lifeblood of shipping around the world, and as such, these engines need capable doctors. A diesel mechanic has to diagnose any problems with the engines, treat these issues, and make sure the truck hits the road running at peak performance. 
Whether you're a prospective truck mechanic or are curious about the process, here's a run-down of a typical day – though it's never as neat and tidy as what follows!
Early Morning: Getting Ready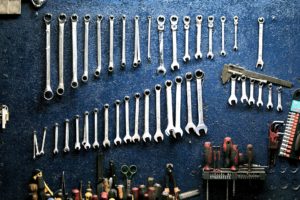 A diesel mechanic's day starts with preparation. A workday in a designated shop or service centre starts on the shop room floor early in the morning, and they use this time to make sure they have the tools and parts needed at their workstation for the day's jobs. 
Should the mechanic notice that they don't have the proper part for a task later in their queue, they'll place an order to make sure it's there when they need it.
During The Day: Doing The Work
Your average trip to a shop for inspection begins with the diesel mechanic consulting their diagnostic equipment or a checklist of common engine malfunctions. This helps us zero in on the issue, and we'll talk to you about your reasons for pulling up into the shop. Because of the size of trucks and their engines, diesel mechanics need to be handy with hydraulic lifts, jack stands, and other motorized platforms. This helps us raise the vehicle and access the intricate parts to repair them. 
Not every truck we encounter is a worst-case scenario that needs a total system overhaul or a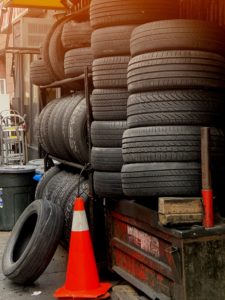 long diagnostic process. Much of our schedules are routine tasks like rotating tires, changing the oil, or performing emissions tests. Like any other business, the lunch break helps our diesel technicians refuel and gather themselves for the second part of the day, which can be more of the same.
As the mechanic moves from job to job, they also have to keep a tally of the hours spent on each task. This makes billing a lot easier for us and accurate for you!
Closing Up: Taking Inventory
Once the hour gets late and the last client has been taken care of, the diesel mechanic will help close up the shop and get themselves organized for the next day. In much the same way as the start of their day, the mechanic takes stock of their parts, record how far they are in any jobs, and prepare their workstations and themselves for the next day.
The average day isn't as smooth as you might think reading this blog; we encounter many challenges that need quick thinking and problem-solving skills. We also do a lot of roadside work, and these calls could come at any time. This is because the days for our team don't end at 5 p.m. – not when you're a 24/7 operation!
The Day Isn't Always A 9 – 5!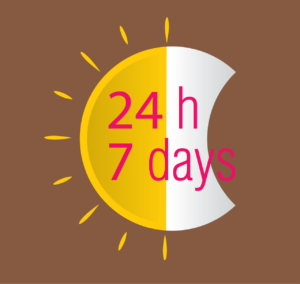 Many diesel mechanics close up shop at the same time as everyone else, and that's great! Being a diesel mechanic of any type is a challenging yet rewarding job. Some truck mechanics, however, have to be on alert longer. Transport trucks don't stop running at a certain hour, and this is why Patrick's Mobile Truck and Trailer Repair is open 24 hours a day, 7 days a week!
We have to meet our clients with all of the tools and experience necessary to get them back to hauling as soon as possible. Our five service trucks are fully equipped with OEM vehicle diagnostic equipment, and we even have a mobile welding unit. This helps us trucks wherever they are in the London area, within a 100-kilometre radius of the city!
https://www.patricksmobile.ca/wp-content/uploads/2020/02/Patricks-mobile-mechanic-header-image-2.jpg
853
1280
Content Team
https://www.patricksmobile.ca/wp-content/uploads/2018/03/PatMobile-Logo.png
Content Team
2020-02-26 12:04:13
2020-08-26 18:21:22
A Day In The Life Of A Diesel Mechanic