Your trucks are more than pieces of equipment – they're the lifeblood of your business. Proper, consistent maintenance is a must if you're going to keep the fleet in top shape, and the best way to do that is with a fleet service mechanic.
Going with an outside provider for regular fleet maintenance has amazing benefits. It can save your company money, boost productivity, and give you expert insight from an outsider's perspective.
Increase Efficiencies With A Fleet Service Mechanic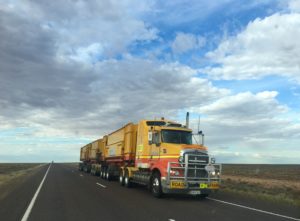 Fleet servicing provides efficiencies you can manage and measure. This goes above and beyond keeping more trucks in your fleet on the road for longer. Some of the benefits include improved safety, increased availability and reliability of the mechanic, and enhanced productivity of the trucks in your fleet.
By outsourcing the fleet service work, you only pay what's necessary. You also avoid having to make ongoing investments into new maintenance technology and training, because we'll take care of that for you. This can improve your company's cash flow, reduce payroll processing, and make human resource management more efficient. These are three areas that fleets of any size could improve.
They'll Stay Up-To-Date On The Latest Technology
With a fleet service mechanic that provides maintenance services and mobile truck repair, you can take advantage of the latest diagnostic technology without having to invest in new equipment. This can change a lot as engines and their parts change, too. Rather than buy the newest electronic equipment and tools, you can rely on an outside fleet service mechanic to keep up to date on your behalf.
This major benefit of this is that your fleet service mechanic also stays on top of repair specialization. You can change up and diversify your fleet without having to change up your mechanic!
Measurable Metrics And Benchmarks
You can only improve your fleet when you know the inefficiencies. A good fleet service mechanic will not only keep your trucks on the road, but they'll also make sense of the trends. Once you have worked with your fleet service mechanic, management will have a lot of numbers to work with.
An outsourced service can help you benchmark your fleet metrics using industry standards. You can then use these numbers to educate staff, enhance driver training, and make better purchasing decisions for vehicles and fuel cards.
More Service Wherever You Are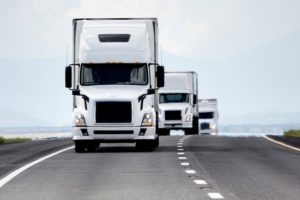 A fleet service mechanic brings flexibility, quicker turnarounds on major and minor repairs, and improves the reliability of your entire service. Scheduled maintenance can also catch and prevent problems that lead to breakdowns before they happen. Your mechanic can become familiar with your fleet, letting them provide consistent service and monitoring. It's the best way to prevent small concerns from becoming major breakdowns down the road (and on the road, too!).
We provide the necessary personnel, expertise, equipment, and training for both repairs to preventative maintenance. You also get service wherever a truck is, which ensures that no in-house employees have to make the trek out in inclement weather or at inconvenient hours.
https://www.patricksmobile.ca/wp-content/uploads/2020/01/pm-unsplash-e1579718518680.jpg
1022
1728
Content Team
https://www.patricksmobile.ca/wp-content/uploads/2018/03/PatMobile-Logo.png
Content Team
2020-02-12 11:29:49
2020-08-26 18:21:22
What Are The Benefits Of Having A Fleet Service Mechanic?